With some exciting new from Microsoft Dynamics 365, July 2017 update. We are here to highlights some of the features on our blog.
So what's new?
Unified Client Interface (UCI)
Microsoft's launch its new Unified Client Interface to enhance the consistency and accessibility of Dynamics 365, albeit, Enterprise Edition web client users will have to wait somewhat longer to see this.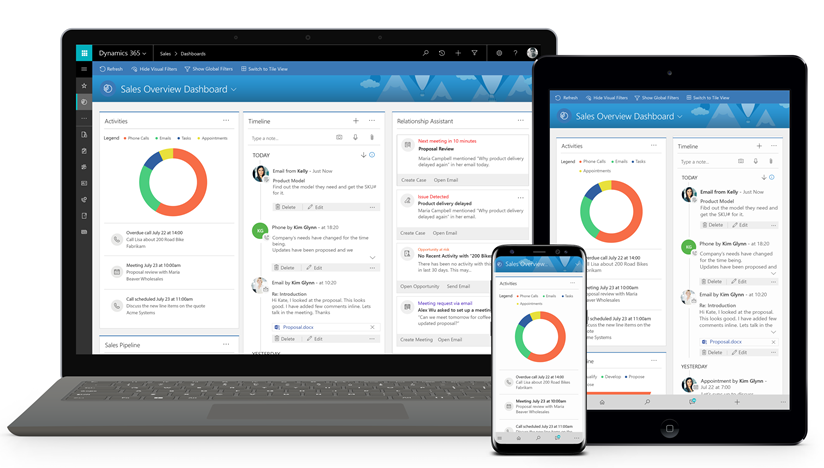 Dynamics CRM / 365 has been rendered through various interfaces, the regular web browser, mobile app (MoCA), Interactive Service Hub as well as Outlook.
This provided wide coverage but it ultimately created in inconsistent experiences due to gaps in functionality across these interfaces. This also meant additional work for admins in customising forms to juggle the needs of web and mobile users.
The Unified Interface promises to end design conflicts between web and mobile by introducing a responsive UI that adapts to browsers, screen-sizes and devices.
The design principles of the UCI (text wrapping, uniformity, styling, white space reduction and theming) sees content presented in a way that will flow into different states as the available space changes.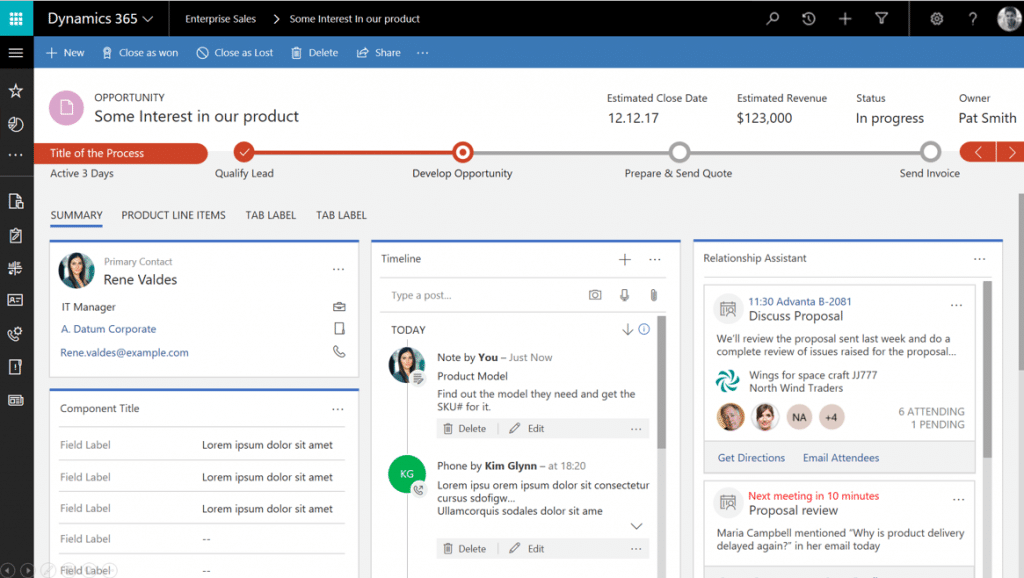 Activity Timeline
Timeline combines Posts, Activities, and notes into a single feed. We will also be able to filter specific activity types and quickly see unread items. For now, this will only be on the Unified Client, but check out the web client refresh.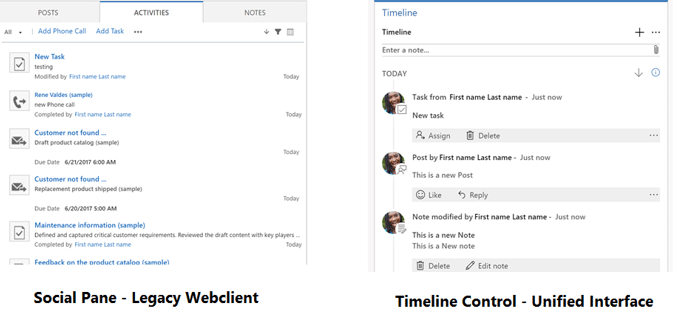 LinkedIn Sales Navigator
With the LinkedIn navigator solutions for Sales and Campaign, we can leverage existing LinkedIn functionality by viewing and synchronizing data for our Leads, Accounts, and Contacts. In addition to quick access to Company and Contact profile data, inMail and messages can be tracked in Dynamics 365 along with tasks, appointments, and other activities: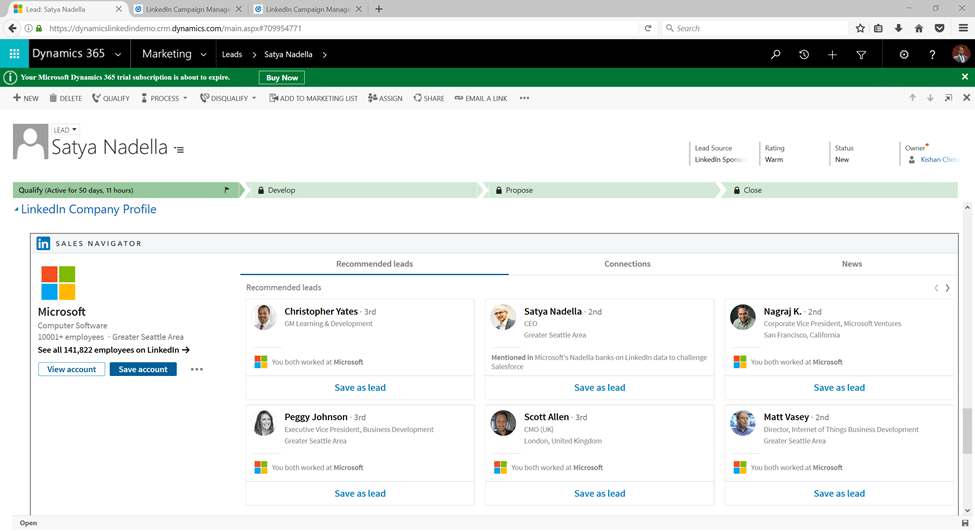 Virtual Entities
Virtual Entities, will allow integrated data residing in outside systems to be integrated into the interface via web services. In other "platform" news, Microsoft Flow will be exposed within Dynamics 365 so flows can be created and executed without switching applications.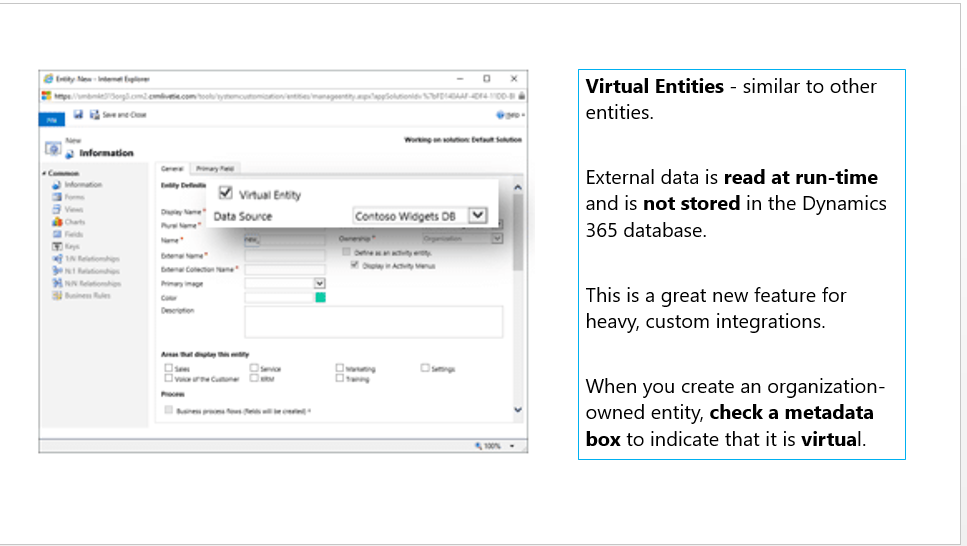 Web Client Refresh
The new Unified Client Interface (UCI) that adapts to the device or screen in use to provide a consistent experience across web, Outlook, mobile and tablet. The UCI will first be rolled out to the Dynamics 365 Business Edition and selective new apps that Microsoft is developing.
The web-client will get a significant refresh as well.  Some highlights include: borders around containers and uniform spacing, more color theming, field controls styling, font standardization.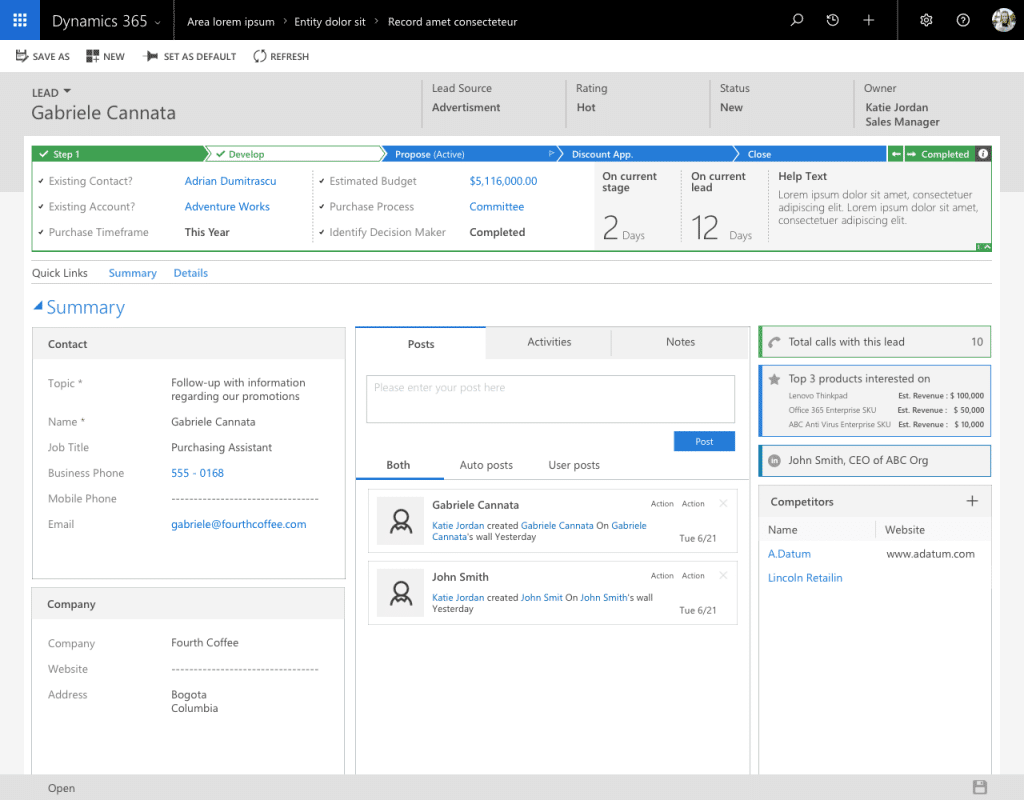 Customer Service Hub
Interactive Service Hub will be replaced by Customer Service Hub (CSH) to provide an optimised user experience for service teams to manage cases and knowledge posts. Many improvements: a refreshed look and feel, available as an App, as well as many new features.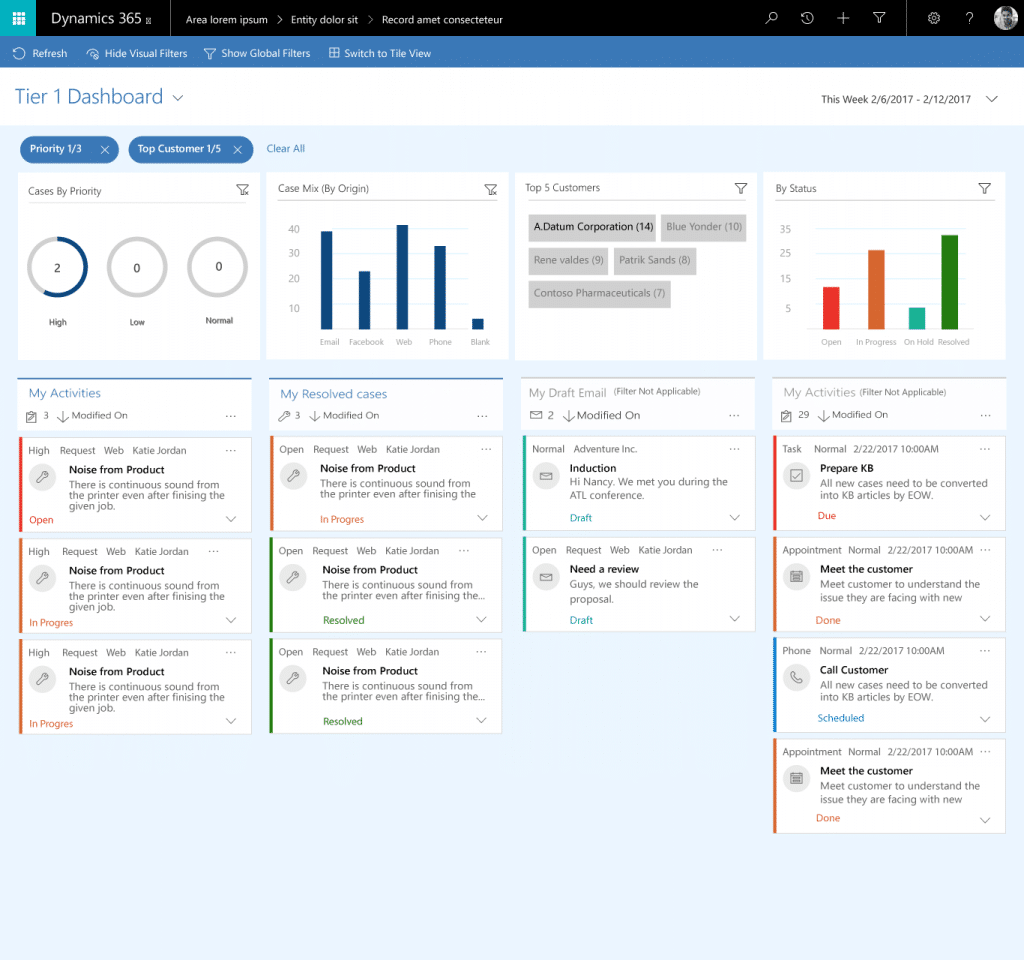 Multi-Select Option Set
This is another exciting update: Multi-Select Option Set.

Using the form designer, users can apply a multi-select control enabling to choose multiple field values from a predefined drop-down list.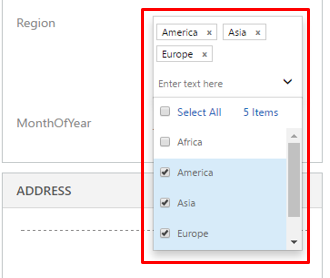 Improvement on Business Process Flow
The latest update provides the capability to custom actions with user input and initiate Microsoft Flows.  The Flow functionality significantly extends integrations with other services and databases.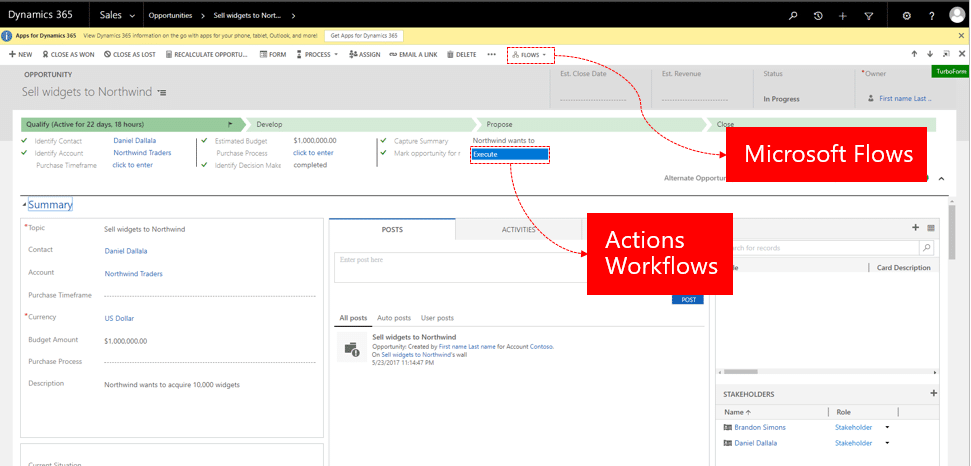 Customer Insights
This feature help teams and individuals better understand and engage with customers using insights from intelligent analytics.
Dynamics Customer Insights (DCI) mines and ingests big data, analyzes, predicts, and provides a broader view of our customers and potential customers. In addition to Dynamics 365, Customer Insights uses data inflows from Azure Storage, Exchange Online and Microsoft Social Engagement to create a unified view of each customer.