Smart & Easy way to sync eCommerce
Sales into AutoCount Accounting

Are you selling online?
The Inland Revenue Board of Malaysia (LHDN) wants you to pay taxes!
If you are running an online business individually or as a company, you are subjected to income declaration and tax payment.
Online business owners are facing huge challenges on preparing taxation of business income via online sales, all transaction must be entered into a proper accounting system in order to serve tax filing purposes.
Introducing

MY SHOPP

, an eCommerce solution for

AutoCount

, to solve all your headaches!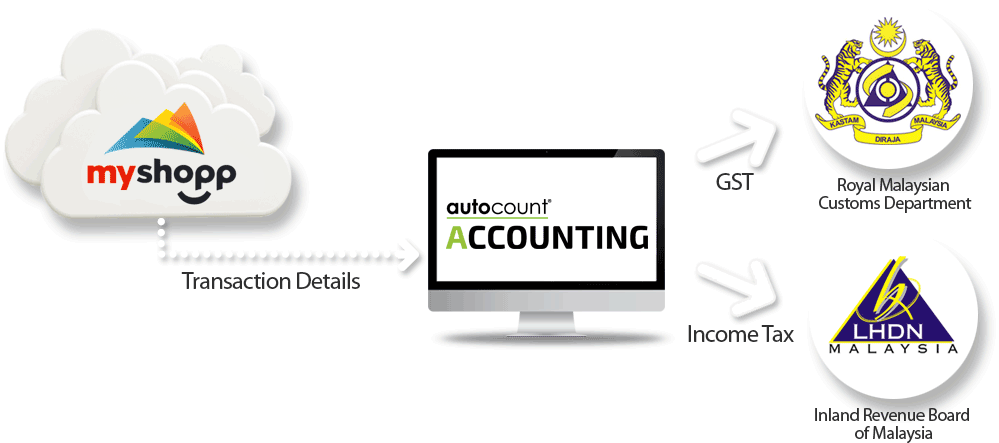 My Shopp is an eCommerce solution for you to sell online and syn all your online sales transactions into AutoCount Accounting software easily & painlessly with a few clicks.
The KEY FEATURE of My Shopp is to allow you to synchronize order details accurately into AutoCount Accounting system in a timely fashion, GST Tax return submission can be done on time, avoid fear that you might be getting penalty from Customs / IRB due to late submission or mismatching transaction details.
Reduce Workload from entering online sales into AutoCount. Now you've more time to focus on your business & marketing activities.
Save your cost in hiring someone to enter order details into accounting software. From now on, you may allocate more budget in your marketing campaign.
Record Keeping make easy
Better Taxation Management – Now you have no problem in submitting income tax / GST on time, more accurate and less likely to make errors for tax reporting purposes
Multichannel Control – If you are using SiteGiant's Marketplace Sync, sales from various Marketplace can be synced back to SiteGiant's Store and eventually, order details will be synced again into AutoCount.
Inventory Management – Your inventory in AutoCount will get updated when online transaction details sync over. This will increase accuracy of your stock level control between offline and online business.
Leveraging on AutoCount Reporting System – By syncing online transaction details over to AutoCount, you can combine transaction from online and offline and generate a more accurate report, helping you make the right decision in your business, such as product sourcing.
If you are existing AutoCount user, you may sync products from AutoCount to My Shopp and sell on multiple eMarketplaces like Lazada, 11street, Lelong and more. Your revenue stream may increase 3x times because more channel to sell equals to more sales
In addition, selling online with My Shopp has never been easier, faster, or more scaleable. It helps to impress your customers with a beautiful store.
Selling online has never been easier!
Fully customize your online store with ready made design templates
Manage unlimited products and inventory
Fulfill orders in a single step
Optimize for mobile phones
Comprehensive sales report to track sales growth
Back-end powered by AutoCount Accounting system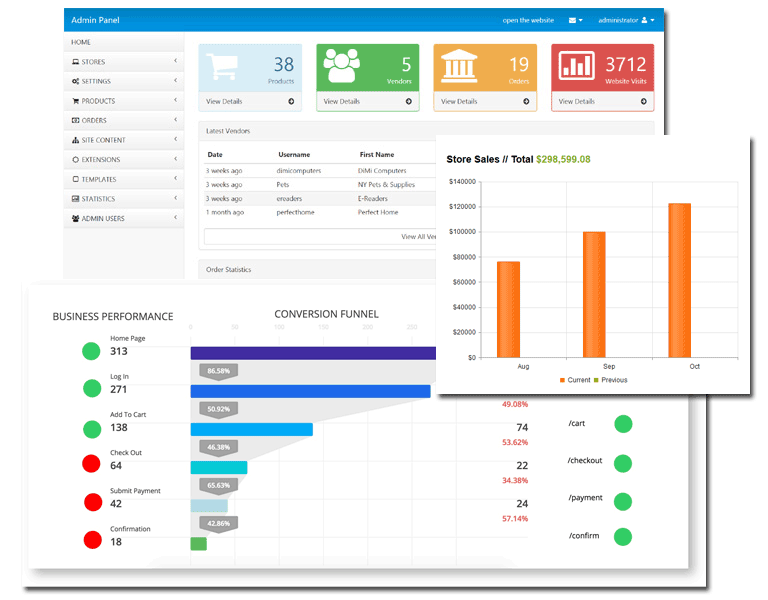 Get straight to growing your business
Comprehensive view for better understanding of sales, orders, and audience to better tailor your products and marketing.
Online marketing make easier with powerful SEO (search engine optimization) features.
Easy to conduct marketing campaign online via Vouchers, Coupons & Royalty points and more.
360° customer view to give detail insights of your customer buying behavior.
Now you can also sell everywhere!

More Sales Channels = More Income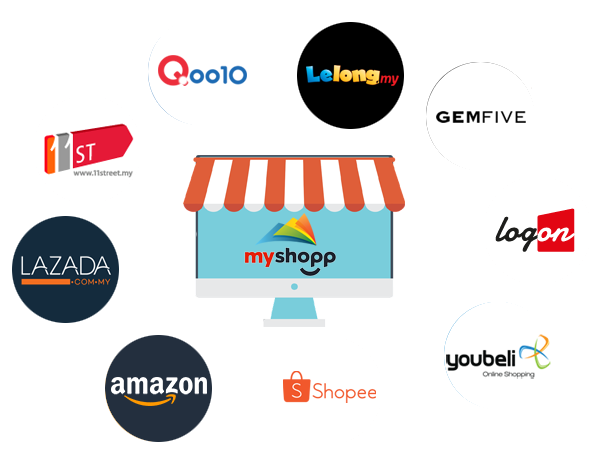 My Shopp allows you to seamlessly upload products from your own store to various Malaysian well-known market place such as Lelong, 11street, LogOn, Lazada, Qoo10, GemFive, Amazon, Shopee and Youbeli.
Now you can have breakthrough in your sales revenue by selling into different marketplace by just a few clicks.
Upload once, sell everywhere!
You can save your precious time to analyse your online business rather than spending time on uploading products to various marketplace.
Our customers revenue has been increased 200% – 300% after using the market place synchronize tool from My Shopp!
Imagine if you online store's revenue is 50k per month: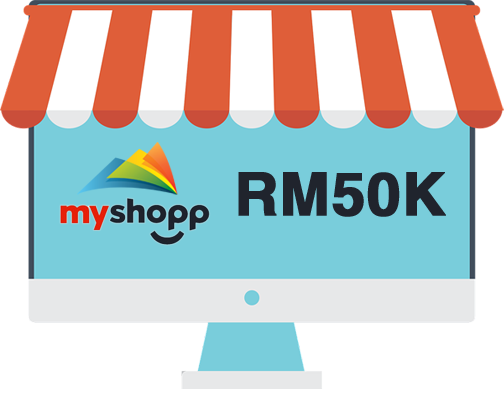 If you are selling at multiple marketplaces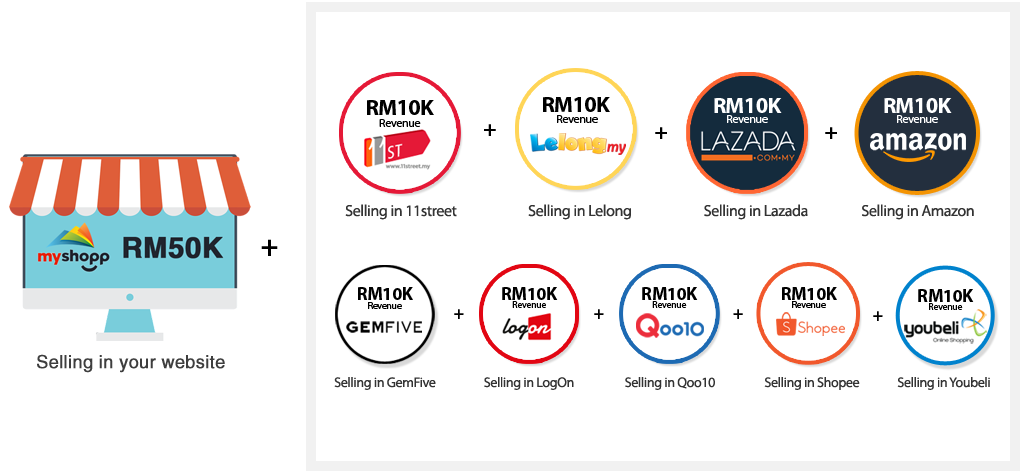 You would get a total of RM140K / month,
which is 180% INCREMENT in revenue every month!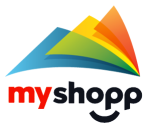 Please contact us to see a demo.