AutoCount POS (Point of Sales)
Streamlines Your Retail Operations
Industry-Leading POS Solution
AutoCount Point of Sale (APOS) is specially designed for retailers who are serious about front end operation as well as back end software integration.
APOS provides high-quality total solution at entry-level software pricing. For front end operation, we focus on easy-to-operate powerful features and real time synchronization; for back end integration, we offer the most popular SQL based accounting and inventory software in the region: AutoCount Accounting.
APOS is Offline POS with real-time data synchronization capability. Each POS terminal is independent and has its own database. Failure on any particular PC will not affect the other POS operation.
APOS Back-End is fully integrated into AutoCount Accounting as a plug-Ins. Once you login to AutoCount Accounting, you will find POS menu appears as an integrated application. APOS Back-End feature allows you to maintain some master files related to APOS such as POS users, terminal, credit card and etc.
Sales
Item
Quantity
Price
Cash
Credit Card
Multi Payment
Change UOM
Delete
Reprint Last Receipt
Reprint Current Receipt
Row Discount
Total Discount
Hold Bills
Recall Bills
Check Stock Level
Cash In
Cash Out
Open Cash Drawer
Report
Cash Receipt Report
Credit Card Report
Debit Card Report
Cheque Report
Voucher Report
Find Transaction
Configuration
Change Password
Devise Option
Close Counter Check Out
POS User Maintenance
Terminal Maintenance
Credit Card Maintenance
Promoter Maintenance
Promoter Commission Rate Maintenance
Cash Receipt Report
Credit Card Report
Debit Card Report
Cheque Report
Voucher Report
Daily Sales Report
Payment Analysis Report
Time Analysis Report
Promoter Sales Analysis
Promoter Commission Report
POS Option
Posting
HQ Synchronization
Everything you need to run your business
Ready to learn more?
Request a FREE DEMO Today!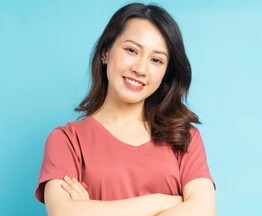 Welcome to download our products fact sheets which include information about solutions, technical data, informative answers to your queries.